Today the lifts are open
&nbsp09:00 - 16:00
Sun
Sun
Romme today
Lovely surface, and really good skiing!
All 34 slopes are open and today we get a sunny day with a few minus degrees! The slopes are in really good condition and we have a lot of snow. All slopes are groomed every night.
We remind you that all SkiPasses need to beloaded or pre-booked. We have a limited amount of SkiPasses avaliable every day. We use cards of the brand Axess.

The fun park Calles Kurvor is open as well as the mini park - Rommiland on Romme Nord. The overall conditions on the mouintains are perfect!

The lifts' opening hours 22/23
Daily until 10/4 09:00-16:00
If you have a question, please email us at alpin@rommealpin.se or call us on 0243-795800.

Welcome!
Open slopes: 34 of 34
Open lifts: 14 of 14
Slopes status:
Rommiland is open (mini park)
Lifts status:
C

Solklinten Express

I

Snöberget Express

J

Nord Express

H

Syd Express

G

Götes Express

N

Snöberget Direkt

A

Knappliftarna i Premiären

B

Korta Knapparna

D

Långa knappen

E

Tvillingarna

F

Transporten

M

Skidband - 2st. 30m och 90m.
Webcam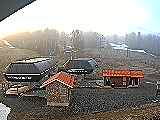 View against Solkinten Express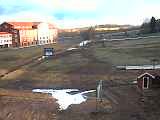 Romme Alpin Ski Lodge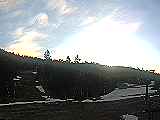 Romme South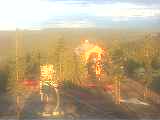 Waffle cabin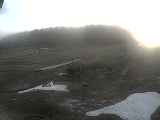 View over beginner area
Rommeblog
Make a MITT ROMME account
Do you want to see how many rides you do in a day and the number of meters of altitude, see your upcoming bookings and receive smart notifications during your visit? Then register in MY ROMME.
It is free of charge to create a MY ROMME account and is a convenient way to collect your Romme experiences. Here, for example, your SkiPass number is saved so you can easily recharge new ski days.  You can also collect the whole family in the same family account.
The app we had before has been removed, so if you had an account via the "mitt romme app" before, you just use your old details and log into MITT ROMME via rommealpin.se.
If you want a quick icon on your phone, you will be asked via your Android phone. Via iPhone, you must choose to save the icon on the home screen yourself.
MITT ROMME is under development and our ambition is that in the coming seasons there will be more exciting functions.