Cloudy
Cloudy
Romme today
Welcome to Romme Alpin!

We now accept reservations for the 23/24 season. You can make reservations online around the clock.
If you have a question, please email us at alpin@rommealpin.se or call us on 0243-79 58 00. Due to summer we have limited phone hours.

Welcome!
Open slopes: 0 of 34
Open lifts: 0 of 14
Slopes status:
Rommiland is avalible (mini park)
Lifts status:
C

Solklinten Express

I

Snöberget Express

J

Nord Express

H

Syd Express

G

Götes Express

N

Snöberget Direkt

A

Knappliftarna i Premiären

B

Korta Knapparna

D

Långa knappen

E

Tvillingarna

F

Transporten

M

Skidband - 2st. 30m och 90m.
Webcam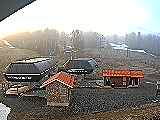 View against Solkinten Express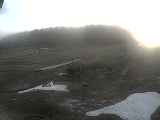 View over beginner area
Rommeblog
Would you like to work with us?
We are starting to approach a new season here at Romme Alpin. Right now we are looking for wonderful colleagues who want to share the winter with us.
We are looking for hosts, lift operators, janitors, rental staff and parking attendants to name a few. Young or old, used to work or first timers? Take a look at our recruitment page ( Note! In swedish ) and if you get inspired and curious. Search!
Hope to see you!