Today the lifts are open
&nbsp09:00 - 16:00
Partly cloudy
Partly cloudy
Romme today
Open daily until April 10th!
Today starts partly cloudy, but during the afternoon we will get some light snowfall.
We have 115 cm of snow in all the slopes. All slopes are groomed every night.

We remind you that all SkiPasses need to beloaded or pre-booked. We have a limited amount of SkiPasses avaliable every day. We use cards of the brand Axess.

The fun park Calles Kurvor is open as well as the mini park - Rommiland on Romme Nord. The overall conditions on the mouintains are perfect!

The lifts' opening hours 22/23
Daily until 10/4 09:00-16:00
If you have a question, please email us at alpin@rommealpin.se or call us on 0243-795800.

Welcome!
Open slopes: 34 of 34
Open lifts: 14 of 14
Slopes status:
Rommiland is open (mini park)
Lifts status:
C

Solklinten Express

I

Snöberget Express

J

Nord Express

H

Syd Express

G

Götes Express

N

Snöberget Direkt

A

Knappliftarna i Premiären

B

Korta Knapparna

D

Långa knappen

E

Tvillingarna

F

Transporten

M

Skidband - 2st. 30m och 90m.
Webcam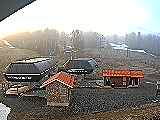 View against Solkinten Express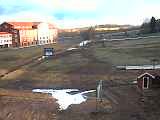 Romme Alpin Ski Lodge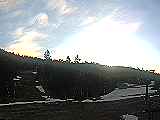 Romme South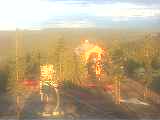 Waffle cabin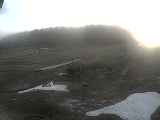 View over beginner area
Rommeblog
Take the skibus to Romme Alpin
With just over 115 centimeters of snow in all 34 runs, winter is far from over here at Romme Alpin. It's really good riding with a lot of room to turn. We would like to suggest the option of taking the ski bus to the slopes. From several locations in Central Sweden, e.g. Örebro Eskilstuna, Linköping, Uppsala and Stockholm it is possible to take the bus back and forth to Romme Alpin during the weekends. The price includes both bus travel and, if you wish, also SkiPass. A very convenient and affordable option. You can read more about our day trips here.
If you would like to stay a little longer than one day, Björck's travels offer weekend solutions with an overnight stay in central Borlänge. These trips depart from Södertälje/Stockholm/Västerås. You can read more about them here.